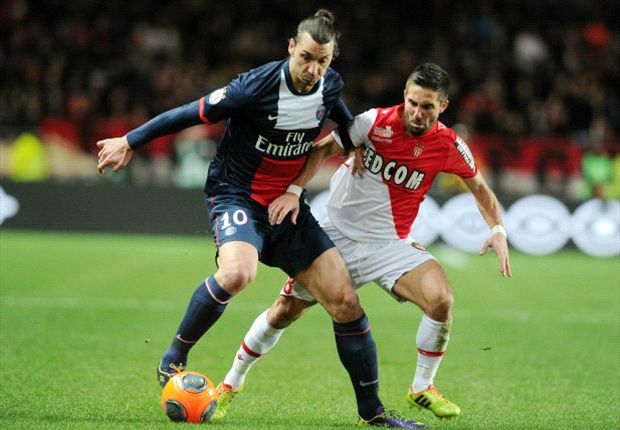 PSG are among seven French clubs to have launched legal action against Monaco over the tax benefits they receive compared to other domestic sides.

Les Rouge et Blanc have attracted a host of big-name stars to the club, partly thanks to the allure of generous tax legislation on the principality compared to mainland France, which has a significantly higher income tax rate of 75 per cent.

Their promotion back into Ligue 1 in 2013 triggered a row with LFP, which runs the country's professional football leagues, over their headquarters being located outside of France, allowing them to continue receiving tax advantages.

Monaco appeased the LFP in January by agreeing to give the organisation €50 million over two years in an agreement which the club claimed "demonstrated their commitment to French football".
However, seven French clubs - PSG, Bordeaux, Olympique de Marseille, Montpellier, Lille, Lorient and Caen - have branded the deal "rushed and non-transparent", insisting they will take it to court as it did not "respect basic legal principles".

The six Ligue 1 sides and one Ligue 2 team believe Monaco's advantage gained from the tax system works out at closer to €50m every year and are hoping to force a renegotiation that pushes the payment figure up as high as possible.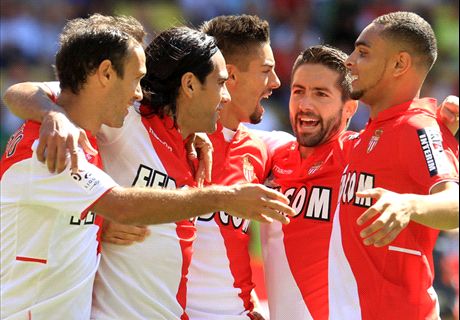 Taxed too little? | Monaco players see less of their wages deducted than other Ligue 1 stars
Indeed, the €50m paid into the LFP's pockets arguably does not outweigh the exponential benefits in having extra cash to attract star players and coaches to Monaco, which looks set to remain in the tax haven.
This is a view held by the president of the French Football Federation (FFF), Noel Le Graet, who questioned the legitimacy of the Stade Louis II side's deal and thinks that another approach to dealing with their tax advantage is needed.
"Taxation is too good to Monaco," the FFF chief told
L'Equipe
. "This [€50m] does not remove the qualities or the benefits they have, so there is a real difficulty.
"The situation has changed a lot in 20 years, as previously Monaco were a formative club. There was not much difference between them and others.
"Excluding Monaco does not seem wise, but the [€50m] deal seems a bit lightweight. We need to get back around the table to discuss and find a solution.
"We will need a large majority of Ligue 1 clubs to accept an agreement with Monaco. Right now, this is not the case."