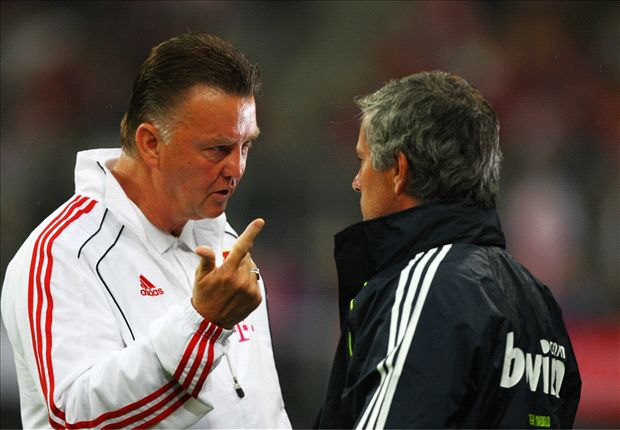 Manchester United manager Louis van Gaal insists that there will be no risk of confrontation between him and his "friend", Chelsea boss Jose Mourinho.
The Dutchman, newly installed at Old Trafford, indicated on Saturday that he would talk to his Blues counterpart about his comments on the Red Devils' signing of Luke Shaw.

Mourinho is well known for playing mind-games with his rivals, while Van Gaal himself is an outspoken figure, but the 62-year-old does not expect any wars of words with the Portuguese or anyone else.

"I don't think I will fall out with him. [Mourinho] is my friend," he told reporters.

"I don't think [I will fall out with] all the other managers. I have full respect for all my colleagues.

"For me [mind games] are not so interesting. I have to manage my club. That is already difficult enough. I am not concerned with other clubs or other managers."

United and Chelsea will meet for the first time in 2014-15 at Old Trafford on October 26.