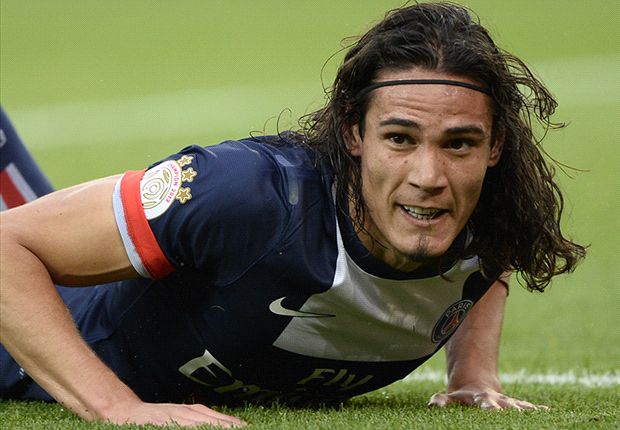 When Edinson Cavani joined Paris Saint-Germain at the start of the season, the Uruguay international must have been aware that there was a realistic chance he would be playing second fiddle to Zlatan Ibrahimovic.

The Sweden superstar had just netted 30 goals in 34 Ligue 1 appearances to help the French outfit to their first domestic title since 1993-94 and the striker's impressive performances made him more or less untouchable at the Parc des Princes.

Although Cavani had also made quite a name for himself after scoring 112 Serie A goals in seven seasons at Palermo and Napoli respectively, Ibrahimovic was in a league of his own.

It was therefore little surprise that newly appointed head coach Laurent Blanc opted to field the Uruguay international out wide on the right side of a three-man attack, with Ezequiel Lavezzi starting on the left and Ibrahimovic as PSG's undisputed No.9.

This scheme initially worked fairly well for Cavani, as he netted 12 goals in 17 Ligue 1 appearances before the winter break, while he also scored four times in five Champions League group games and twice more in the Coupe de la Ligue.

But the 27-year-old has never looked completely at ease in this unnatural role and he recently confirmed that he is indeed not entirely satisfied with his current situation.

"We'll see at the end of the season. We have to finish the season first. I am in Paris, but there are certainly things we must talk about with the club, things that should be done differently," the attacker told L'Equipelast week.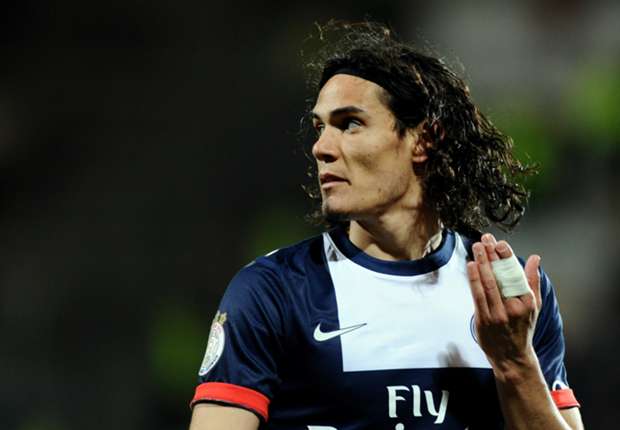 With clubs such as Manchester United and Chelsea closely monitoring the prolific attacker's situation, a summer move all of a sudden seemed to be a possibility again, yet PSG president Nasser Al-Khelaifi was quick to stress that Cavani's future is in the French capital.

"Cavani is very important for us. If he wants to change position, it is not his decision, but it is the coach's decision. He is a star at PSG and he will stay with us next season," Al-Khelaifi insisted.

Whereas the PSG supremo's words will have done little to assure Cavani that he will get the chance he's been craving for to prove his worth in his favourite position, a twist of fate took care of that for him.

Ibrahimovic picked up a muscular problem in the first-leg of the Champions League tie against Chelsea that will keep him sidelined for an estimated four weeks, thus effectively promoting the former Napoli man to Paris Saint-Germain's new No.9 for the next month. Cavani could barely conceal his delight.

"I am better in the axis. This is normal; this is my job." he declared. "But replacing Ibrahimovic is a great responsibility for me."

The striker showed in recent years that he is capable of leading the line for Napoli as he netted 29, 23 and 26 goals in his last three years in Serie A and he already offered a glimpse of what he can do for PSG as a central striker in their 3-0 win over Stade Reims. He netted once and caused all kinds of trouble with his intelligent movement.

Bigger tests await, though, with PSG taking on Chelsea on Tuesday in the second leg of their Champions League quarter-final tie and much will depend on the form of Cavani at Stamford Bridge.

The striker has a score to settle with Chelsea from his time at Napoli in 2012, when he inspired the Serie A outfit to a 3-1 home win in the last 16 with a goal and two assists, only to end up losing the return 4-1 and crash out in dramatic fashion.

Cavani will be determined to do better this time around, not only to help his side to their first Champions League semi-final place since 1994-95, but also to aid his bid to displace Ibrahimovic as the French champions' undisputed No.9.