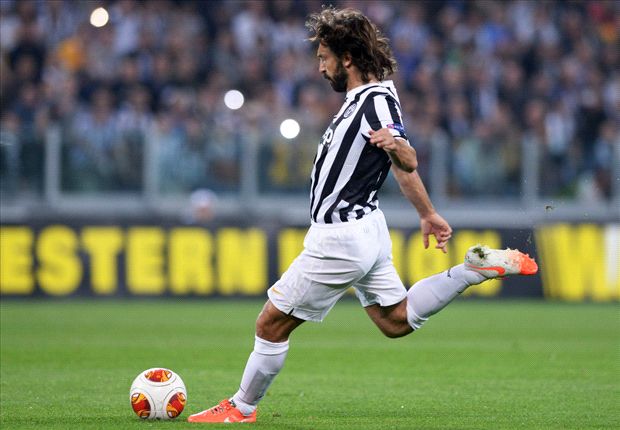 Antonio Conte has dismissed the notion that everyone in Italy will be hoping that Juventus win the Europa League for the good of the domestic game, claiming that nobody in the country cares about the Uefa ranking.

The Bianconeri progressed to the last four of the tournament on Thursday night, defeating Olympique Lyonnais 2-1 in Turin to go through 3-1 on aggregate.

When it was put to Conte during his post-game interview on Sky Sport Italia that it was a good result for Italian football in terms of the country's Uefa coefficient, which has fallen dramatically over the past five years, the coach countered: "In Italy nobody cares about the ranking. Everyone else wants us eliminated.

"People are either Juventini or anti-Juventini. Let's not beat around the bush: it's a question of local pride.

"We wouldn't expect Juve to support Inter, so we won't be hypocritical by saying that we want Inter fans to cheer on Juve."

Andrea Pirlo opened the scoring in Turin with a fourth-minute free kick but Jimmy Briand equalised soon after with a header and the hosts were ultimately indebted to a deflected Claudio Marchisio strike for sealing their place in the final four.

Conte admitted afterwards that he had been distinctly underwhelmed by what he felt was a sense of complacency among both his players and the club's fans.

"We fell asleep for Lyon's goal," Conte fumed. "It's that simple. We thought it was going to be easy.

"I want everyone to remember it's always a battle and we have to keep pushing.

"I'm referring to the crowd too, as they should always support this team. I didn't like the crowd that much tonight."

The Uefa coefficient determines the seedings and amount of European places allocated to a country. Italy currently sit fourth, well behind leaders Spain, England and Germany, but only just ahead of Portugal.