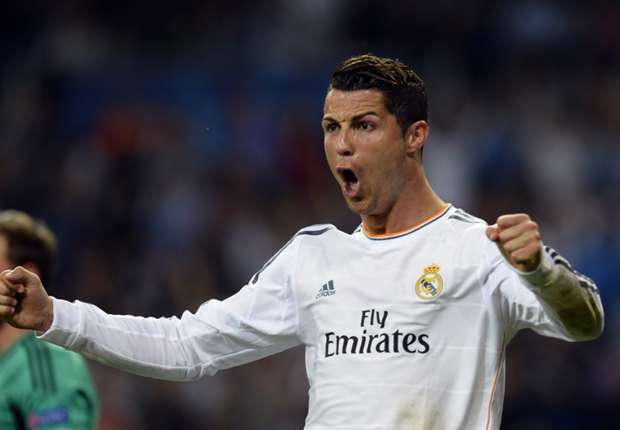 As it turned out, Cristiano Ronaldo was Real Madrid's hero once more on Tuesday as they completed a convincing Champions League win over Schalke, but the serious injury sustained by team-mate Jese showed why the Portuguese superstar shouldn't have been playing in the first place.
The 3-1 second-leg victory was largely irrelevant in the wider context, with the plight of the 21-year-old in the forefront of most people's minds amidst reports he has damaged cruciate ligaments in his right knee.
But what the misfortune of the young Spaniard did highlight was the fact that accidents can happen at any time, and Carlo Ancelotti's decision to play Ronaldo for the full 90 minutes despite already having a five-goal buffer could easily have seen Madrid suffer an even bigger loss. It also brought into question the real motivation for coach and player five days before a crucial Clasico encounter against Barcelona.
MATCH FACTS | Madrid 3-1 Schalke




SHOTS


ON TARGET
POSSESSION
CORNERSYELLOW CARDS
RED CARDS
MADRID
22
14
55%9
1
0
SCHALKE
12
5
45%
21
0
If it is records Ronaldo is after, he's doing a very good job. His brace against Schalke takes him to 13 Champions League goals this term, putting him just one behind Lionel Messi's high mark in 2011-12. He also went level with Ferenc Puskas in fourth place on the list of Real Madrid's greatest ever goalscorers with 242. As a record-breaker, he is pretty much unstoppable.
But one way his seemingly inexorable run of goalscoring form could come to an end is by injury, and had it been Ronaldo on the end of Sead Kolasinac's second-minute challenge rather than Jese, then Madrid's season could suddenly have been thrown into turmoil.
Losing Jese is undoubtedly a huge blow to the club as they look to continue his development into a world class footballer, but the loss of Ronaldo would have had far greater connotations over the remainder of the season.
Jese was brought in alongside the likes of Nacho, Asier Illarramendi, Isco and Fabio Coentrao to protect the star investments that will be expected to line up against Barcelona on Sunday. Yet the biggest asset of them all, the one man whose presence on Sunday and beyond will give them an infinitely greater chance of a fantastic treble, was out there for the full 90 minutes.
Risking the Ballon d'Or winner for a dead rubber made no sense from the club's point of view. The very fact that the likes of Angel di Maria, Gareth Bale, Pepe and Luka Modric were not in the starting XI was proof that Carlo Ancelotti knew it too. But Ronaldo's quest for history is seemingly bigger than the club.
What would have been the fallout had Ronaldo been the one stretchered off five minutes into a game Madrid already led 6-1 and missed the Clasico, the Liga run, the Copa del Rey final and the Champions League's business end as a result? It would have been unthinkable.
Instead Ronaldo continues to play every minute he can in a bid to prove that he can outscore, outrun and outmuscle everyone else. So far, Madrid have got away with it. So far!
If you continually play with fire, you will almost certainly get burnt in the end. Madrid just got lucky that this time they came away unscathed, five days before the world's biggest fireworks display comes to town.