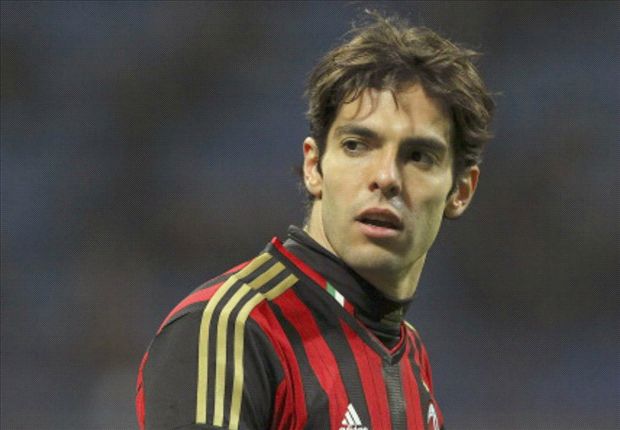 AC Milan midfielder Kaka has revealed that Lionel Messi and Zinedine Zidane are the best footballers he has faced and claimed Cristiano Ronaldo is the greatest player he has ever played alongside.

The Brazilian midfielder faced Messi numerous times during his time at Real Madrid, where he played alongside fellow Ballon d'Or winner Ronaldo.

Zidane was only involved in the set-up at the Santiago Bernabeu while Kaka was there but the 31-year-old appearances against the France legend earlier in his career were enough to leave a lasting impression.

"The best ones I played against were Zidane and Messi," Kaka wrote in a Q&A via Milan's official Twitter page. "The best one I've played with was Cristiano Ronaldo.

"The strongest defender I've played with or against is Paolo Maldini [Kaka's former team-mate at Milan]."

Kaka also expressed his delight at playing under Clarence Seedorf, who took over from Massimiliano Allegri as Rossoneri coach in January, but played down the chances of him following in the Dutchman's footsteps when he hangs up his boots.

"It's the first time a former team-mate is now my coach," he said when asked what it's like playing under the ex-Netherlands international. "I' m so happy about it and I think Seedorf will do a great job!

"I would say no [to coaching in the future]. I don't want to coach once I retire from playing, but I do not know if I will miss being part of the field of play. Who knows!