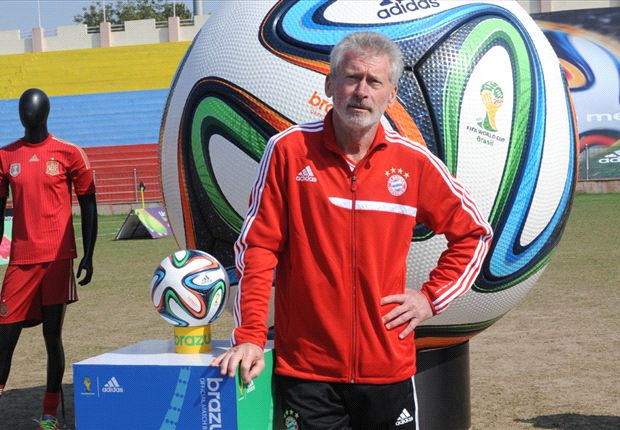 Former Bayern Munich midfielder Paul Breitner believes Arsenal have "no chance" of victory in the Champions League last-16 tie.

The Bavarian giants beat Arsene Wenger's side at the same stage of the competition last year and the former Bayern and Germany star believes the outcome will be much the same ahead of the first leg at the Emirates on Wednesday.

"We are favourites and I don't believe Arsenal will get anything out of this tie," the 62 year-old told Goal.

"We want to win, we want to repeat the victory of last season. We want to win the Champions League again and Arsenal will have no chance."

Breitner went on to suggest that the Bundesliga champions could well make history this year by becoming the first team to win the Champions League in consecutive seasons.

"I expect and I am conviced that we will be the first team in the history of the Champions League who will win the competition back to back," said the 1973-74 European Cup winner.

Breitner went on to stress that Pep Guardiola's current side cannot be compared with that of Franz Beckenbauer due to the differences in the speed of modern football.

"You cannot compare the two sides. My times and the times of Pep Guardiola's side are very different because football has changed dramatically during the last 10 to 12 years," said the World Cup winner.

"Football has become a high speed sport. Football has to be played today with a speed much higher compared to the time when we played football.

"Therefore I could say that we have the best squad ever but today we have 25 players and 22-23 are international players. In my time we had a squad of 17 players where only four or five were international players, so this is a very important difference."

Breitner also featured for Real Madrid for three years in his career but insists his sole concern is for Bayern's hopes of success this season.

He added: "Real Madrid? I am only interested in how Bayern Munich does and in my hopes that we will win the Champions League, and not Real Madrid or Barcelona."